About Us
RealTime Fantasy Sports
RealTime Fantasy Sports, Inc. is a leader in the fantasy football league management and cash games industry. RealTime Fantasy Sports provides full season commissioner services and playoff commissioner services for fantasy football.
RealTime Fantasy Sports is also one of the top licensed providers of full season fantasy and daily fantasy cash games in football, baseball, and basketball. Fantasy Sports has paid out millions to fantasy sports winners in the years since.
MyFantasyLeague.com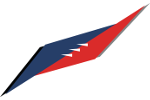 Sideline Software, Inc. provides fantasy football league management via the MyFantasyLeague.com website. We have been providing fantasy football commissioners with a quality hostiung service for the leagues for over 16 years.
Our flagship product, MyFantasyLeague.com, is one of the most feature-rich fantasy games available with dozens of reports, over one hundred scoring options, interactive chat rooms and message boards, live scoring updates and extensive appearance flexibility.
Contest Director
Geoff Stein is a nationally recoginized high stakes fantasy football commissioner and facilitator. Geoff has worked with Mock Draft Central, Fanball and MyFantasyLeague.com to establish and run some of the most notable high stakes fantasy contests ever offered.
Geoff now brings his considerable experience and reputation for fairness and customer satisfaction to The Fantasy Championship. He is committed to make The Fantasy Championship the most customer friendly, fun to play and most reliable high stakes fantasy football contest on the Internet.
Geoff always has an open line of communication for all players or potential players. Feel free to contact Geoff at
tfc-help@fantasychampionship.com.